Ticket for this lecture are very limited. Please call the Box Office at 732.255.0500 to inquire about tickets.

Due to popular demand, Dr. Grandin has added an additional lecture The Way I See It: A Personal Look at Autism & Asperger's at 5pm.
Main Stage, Tickets $35

Part of the series
Beyond the Classroom: A piece of the Puzzle – Seeing the World of Autism from Different Angles
About the Lecture
Temple Grandin, Ph.D., is the most accomplished and well-known adult with autism in the world. Her fascinating life, with all its challenges and successes, was recently brought to the screen with the HBO full-length film Temple Grandin, starring Claire Danes. Dr. Grandin is a speaker who inspires and motivates others through her story. She didn't talk until she was three-and-a-half years old. In 1950, she was diagnosed with autism and her parents were told she should be institutionalized. Instead, Dr. Grandin developed her talents into a successful career as one of few livestock-handling equipment designers in the world. She has published multiple books on her field as well as autism. Her presentation, "Developing Individuals Who Have Different Kinds of Minds," is sure to touch audiences with her rich experience.
This event is sponsored by The Matus Law Group.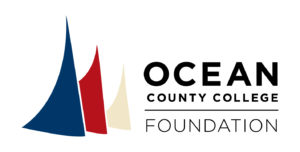 Presented by the Ocean County College Foundation.
Related Events