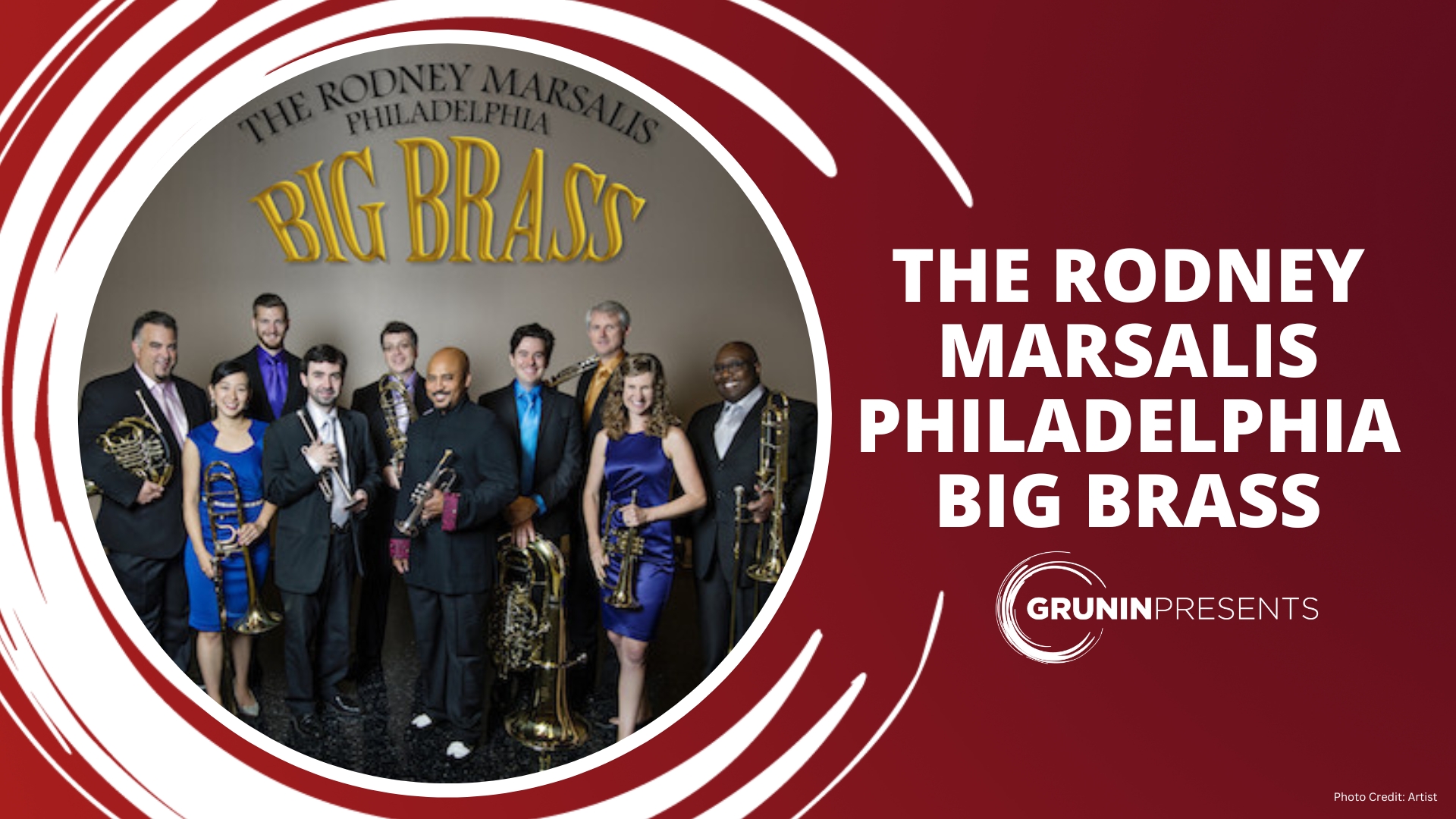 Main Stage
Orchestra: $48, Mezzanine: $40
plus $3 processing fee per ticket

Grunin Presents and Jazz Club Subscription Eligible
About The Rodney Marsalis Philadelphia Big Brass
The Rodney Marsalis Philadelphia Big Brass is America's premier large brass ensemble. A group that always reflects the diverse makeup of men and women in the American culture, RMPBB is dedicated to the notion that music is a gift to be enjoyed by everyone.
The Rodney Marsalis Philadelphia Big Brass is a family-owned and operated business that had its beginnings on the streets of New Orleans. On the advice of family patriarch Ellis Marsalis, the group created a concert format that breaks the usual barriers between genres and strives to create a connection between the audience and performers.
The ensemble is especially dedicated to reaching out to the world's youth and inspiring them to reach for their dreams. A veritable "dream team" of virtuoso brass players, the group burst onto the music scene with a debut performance in Philadelphia's Kimmel Center in Verizon Hall, a residency for the Mann Center for the Performing Arts, and a special feature on the National Public Radio show, "All Things Considered."
In recent years the group has been invited to perform in performing arts centers around the world including China's National Center for the Performing Arts, Guangzhou Opera House, Tangelwood's Seiji Ozawa Hall, and prominent performing arts centers throughout the United States, South America, Asia, and Europe.
Related Events